Best Hospital with ICU Facilities in Mulund
Best Hospital with ICU Facilities in Mulund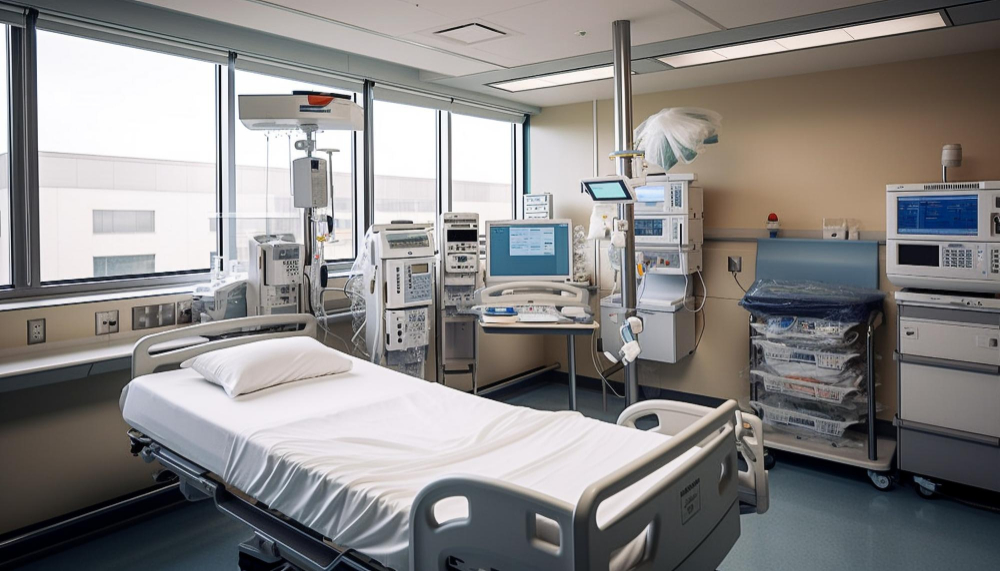 An intensive care unit (ICU), also called an intensive care unit, is a specialized part of a hospital that deals with intensive care. Intensive care is the highest level of patient care and treatment for critically ill patients with life-threatening conditions. Different conditions and situations may require best Hospital with ICU Facilities in Mulund.
Conditions
The following are some of the most common situations:
Accidents: Traffic accidents, head injuries, serious trauma, snakebites, suicides or severe burns are all possibilities.
Serious infections: Pneumonia, dengue fever, sepsis or tuberculosis
Major surgeries: Organ transplant, appendicitis burst surgery, neurosurgery, etc.
Our best Hospital with ICU Facilities in Mulund is equipped with monitoring, innovative treatment and diagnostic technologies to ensure that our patients receive high quality care. The unit is managed by a team of highly dedicated and experienced doctors, nurses and technicians who provide specialized care to patients.
Ashirwad Critical Care Unit Hospital, an best Hospital with ICU Facilities in Mulund, offers a wide range of intensive care services for patients with life-threatening diseases, severe injuries and other medical conditions. Our critical care center is a tertiary level unit that provides round-the-clock care and services to patients. We ensure complete patient safety and satisfaction and provide continuous monitoring for a speedy recovery. The hospital is ranked among the best hospitals in Karnataka for its high-quality and cost-effective treatments and the expertise of its experienced doctors.
Facilities
Some of the facilities available in the intensive care unit are as follows:
Respiratory Ventilator: A breathing ventilator is a machine that helps the patient breathe by pumping air into the lungs. A doctor or respiratory therapist will control the amount of oxygen pushed into the patient's lungs.
Bedside Monitor: Shows the patient's major bodily functions such as respiratory rate, body temperature, amount of oxygen, blood pressure and body temperature.
IV Lines and Pumps: An infusion pump is a device used to deliver fluids such as liquid medications and nutrients in controlled amounts into the patient's body.
Feeding Tubes: The tube is surgically inserted into the patient's stomach and is used to deliver food, medicine and fluids.
Pulse Oximeter: A small device that is usually placed on the patient's finger, toe or nose to detect arterial saturation of oxygen.
Defibrillator: A device designed to restore a normal heartbeat by sending an electric shock to the patient's heart.
Drains and Catheters: Drains are tubes used to remove any fluid or blood buildup, while catheters are thin tubes inserted into the patient's bladder to drain urine.
ECG Machine: An electrocardiogram machine is used to record the electrical signals of a patient's heart to detect heart conditions and other health conditions.best Hospital with ICU Facilities in Mulund
Available treatments with ICU Facilities in Mulund
Mechanical Ventilation
Intubation
Central Venous Catheterization
Cardiopulmonary Resuscitation (CPR)
Arterial Lines
Breast Tubes
Tracheostomy
Feed Tubes
Organophosphorus Poisoning (OP) Management