About
Ashirwad Hospital
A journey of a thousand miles begins with a single step…
Our journey began in 2010 when Dr Paresh Bhanushali MD (Anaesthesiology) noticed a dearth of ICU facilities with Open Hospital Concept in 'The Prince of Suburbs' Mulund. Collaborating on the system Dr Himanshu Desai (degree) and Dr Bhanushali launched a running Multispecialty and Critical Care Unit in 2012. In two years this venture grew into their self-owned premises at Mulund East as ASHIRWAD HOSPITAL.

The year 2020 saw the birth of their second new premises in Mulund West opposite Mahakavi Kalidas Auditorium, in the heart of Mulund's commercial centre. It gained recognition as the first nursing home to start admitting COVID patients under government guidelines. For one-and-a-half years during all the three waves of the COVID-19 global pandemic ASHIRWAD HOSPITAL rendered yeoman service to critical patients.

ASHIRWAD HOSPITAL boasts of a total of 60 beds (30 each in East and West branches), 20 Intensive Cardiac Care Units (ICCU) and 3 modular Operation Theatres equipped with Air Handling Units (AHU) for Centralised Air-conditioning facility. Its prime location makes it easily accessible from all points, by road and rail. Highly experienced physicians and surgeons, critical care specialists assisted by in-house medical officers offer the best medical care, while supporting staff of over 110 well-trained employees in three shifts ensure smooth functioning with clock-work precision.

Keeping with the times ASHIRWAD HOSPITAL offers cashless treatment and medical insurance facility, and also has in-house pharmacy as well as food services for patients and relatives. It also features expert services of Nutritionists and Dieticians along with Physiotherapy care. With so many feathers in its cap, it's no wonder then that ASHIRWAD HOSPITAL was awarded The Best Hospital in Mulund by MIDDAY.

The crowning glory of ASHIRWAD HOSPITAL is the special care it offers in cancer surgery by renowned Oncologist Dr Prashant Pawar, at a fraction of the cost incurred in other large hospitals.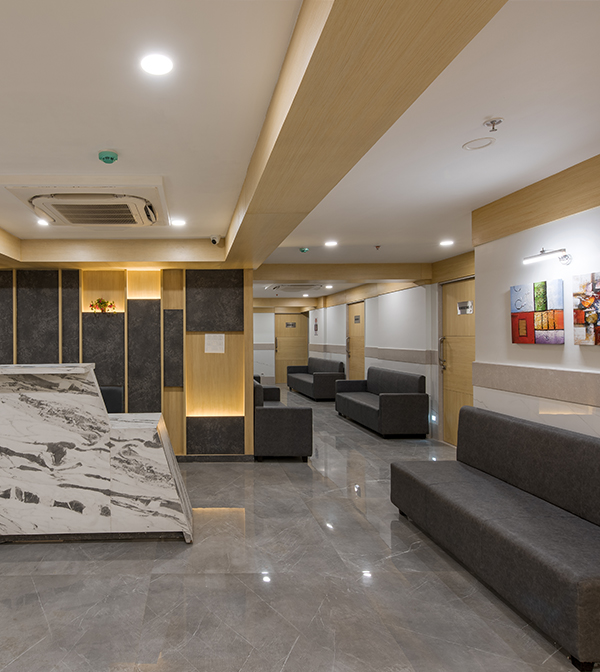 VISION
To provide patient – centered medicine and treat human illness.
MISSION
To strive to achieve leadership position in comprehensive patient healthcare management by providing the most effective healthcare services
MOTTO
Care with Human Touch