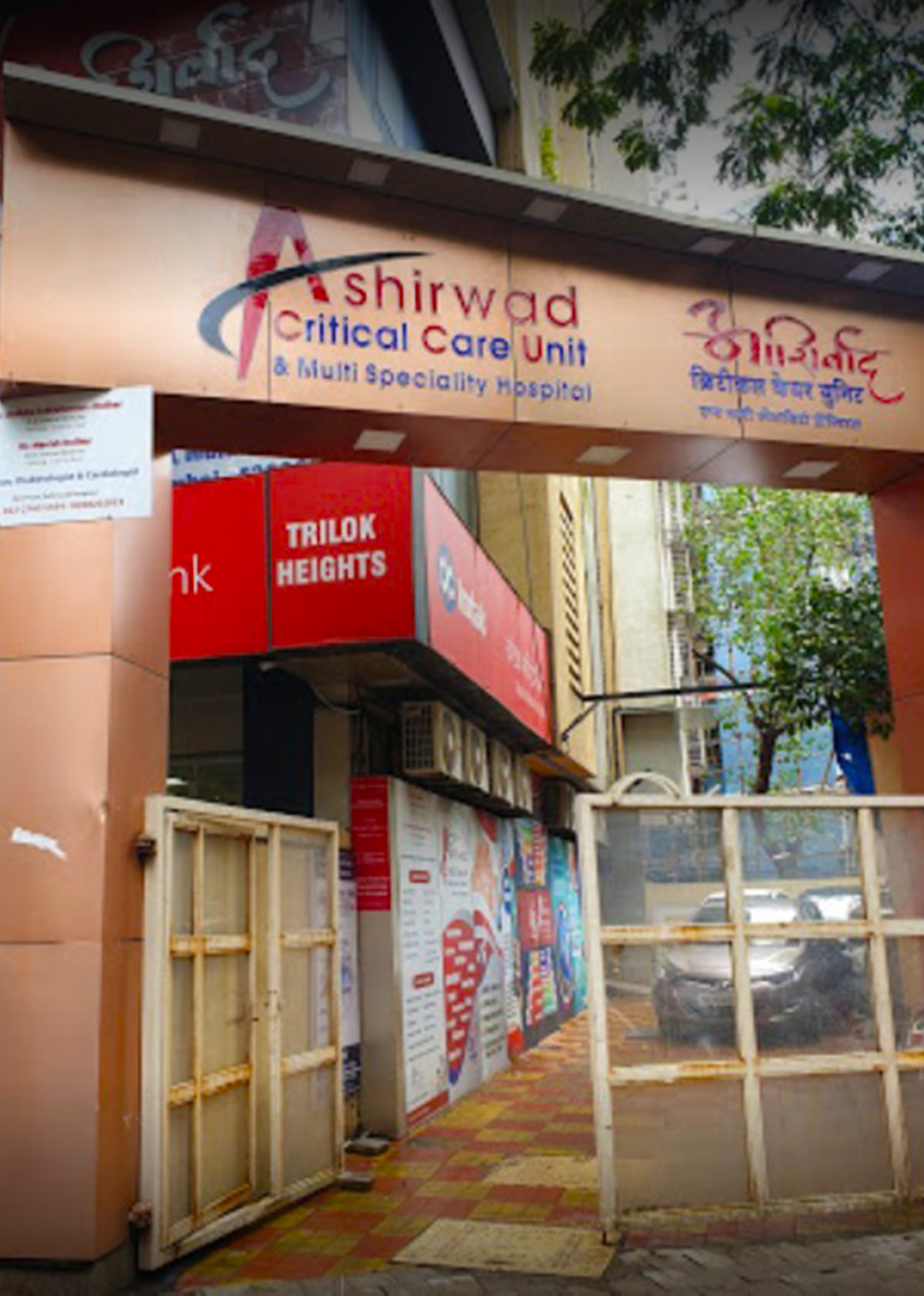 welcome to
Ashirwad Hospital
A journey of a thousand miles begins with a single step…
Our journey began in 2010 when Dr Paresh Bhanushali MD (Anaesthesiology) noticed a dearth of ICU facilities with Open Hospital Concept in 'The Prince of Suburbs' Mulund. Collaborating on the system Himanshu Desai and Dr Bhanushali launched a running Multispecialty and Critical Care Unit in 2012. In two years this venture grew into their self-owned premises at Mulund East as ASHIRWAD HOSPITAL.
The year 2020 saw the birth of their second new premises in Mulund West opposite Mahakavi Kalidas Auditorium, in the heart of Mulund's commercial centre. It gained recognition as the first nursing home to start admitting COVID patients under government guidelines. For one-and-a-half years during all the three waves of the COVID-19 global pandemic ASHIRWAD HOSPITAL rendered service to critical patients.
Read More
Awards
Achievements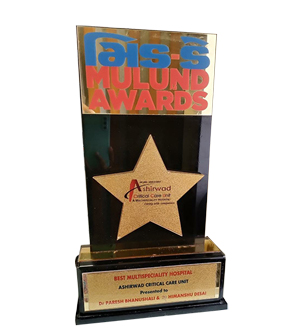 Testimonials
What Our Patients Say
"My Daddy Kishor Mehta was admitted in Ashirwad hospital two times for hernia treatment and prostate treatment. Nice Hospital. Decent staff and well experienced doctors. First class treatment at affordable rates is their main highlight. Those who have no relatives, does not have to worry because utmost all care is taken here especially food which is of super quality. "

Mr. Mehul Mehta
(Son of Mr. Kishore Mehta)
"My Grandfather Mr. Deepak Bhosle was admitted to Ashirwad after he was detected Covid positive. He was in ICU then shifted to general ward. I was very worried about my Grandpa as he was 80 but the entire staff of Ashirwad like nurses, doctors were extremely supportive at that time & took care of my Grandpa like a family member only. They were updating his condition time to time. Entire treatment was cost effective. I would strongly recommend Ashirwad Hospital."

Mr. Harsh Bhosle
(Grandson of Mr. Deepak Bhosle)
"My wife Surbhi Bhanushali was admitted in Ashirwad hospital for kidney stone. We had a great experience at the Ashirwad multi speciality hospital in Mulund West . It has very experienced Doctors from various specialization with state of the art facilities and amenities. What we liked most is the complete attention from Doctors, nurses and attendants round the clock . In short a superb experience!!"

Mr. Hiren Bhanushali
(Husband of Surabhi Bhanushali)
"I was admitted in Ashirwad Hospital Mulund west for appendicitis. Ashirwad Hospital is an excellent hospital with state of the art facilities and competent doctors. Nurses, Ward Boys, RMO work efficiently with a smile. Important part is the administrative staff are genuinely interested in the feedback and take prompt action as required.
I have no hesitation in recommending Ashirwad hospital for prompt, efficient and ethical treatment. "

Keeping You Well
Insights
[ Mulund East ]
Trilok Heights, 1st & 2nd Floor, L.T.Road, Above Kotak Mahindra Bank, Mulund (East), Mumbai - 400 081. Tel: +91 22 21635434 / 35
[ Mulund West ]
Meghdoot Apartment, 1st Floor, Opp. Kalidas Auditorium, P.K Road, Mulund (West) Mumbai- 400 080 Tel: +91 2560 6501 /02 /03